Event Organized by ❤MaE Book Tours & Promo Stars Services❤
Synopsis
Mia Ryan has learned the hard way that her choices can have horrible consequences. Taking an offer that was supposed to get her life back on track was nothing but a ploy. To keep the ones she holds dear safe, she's forced to finish what she started, without any hope of finding out why she was targeted in the first place. Though Mia has Ethan by her side, she can't seem to believe in him, especially since most of his life remains a mystery.

Ethan Fitzgerald has done everything in his power to prove to Mia that she can trust him, but it never seems to be enough to convince her to drop the last wall around her heart. With deep and dark secrets lurking around every corner, he has his own plan to keep Mia from any danger, but it may just shatter their love forever.

There are so many questions – with even more shocking answers – and when Mia uncovers the truth, nothing will ever be the same…
Genre: New Adult/ Romantic Suspense
Publication Date: August 5th 2014
BUY LINKS:
AMAZON | B & N | KOBO | GOOGLE PLAY | PAPERBACK
---
Excerpt
I heard waves crashing as my nose caught the salty scent of the ocean. I rolled over to red rose petals scattered throughout the bed with a long stemmed one lying in the middle. Securing the sheet around me, I rested on my elbows before picking up the single rose. Ethan was on his side with his deep brown eyes on me. I twirled the rose and gave him a soft smile. He was without a shirt and propped on an elbow. His messy hair was wet with droplets of water dripping along his neck into the contours of his shoulders before sliding down his carved chest. The

sunlight pouring in from the window made his body gleam. He always aroused me instantly, but staring at him now made him seem even more God-like and I wanted every part of him.

"Did you take a shower without me? That has to be a first," I speculated.

Ethan reached over to tuck my hair behind my ears. His hand trailed down my side to rest on mine. "I got up at sunrise to catch some waves," he clarified.

"I didn't know you surfed. I'm not surprised, since you like wakeboarding so much."

He brought our bodies so close that our chests were nearly touching. My heart sped up as he leaned over me with his hand clamped on my hip. "I surf, but you're wrong about boarding. I don't like it – I love it. Surfers get really pissy if boarders ruin their ride so I don't wakeboard when I'm on the ocean. I settle for catching waves on a different board, but I don't love it nearly as much."

I caught the passion in his eyes. Ethan loved doing anything on the water. My mouth twisted into an adoring grin as I stared at my magnificent boyfriend. "You taught me how to board. I suppose you can teach me how to surf too?" I offered.

Ethan chuckled. "I'd love to. I'm not sure if we'll have time on this trip. I'll line up another one soon. We should go to Hawaii or Australia. If you're going to learn, you might as well learn in one of the best surfing spots on the planet."

His hand veered from my hip down to my ass where he gently pinched me. Ethan licked his luscious lips with a hungry look in his eyes. I knew that look. My breaths started becoming shorter as I responded to his fingers traveling further down. Ethan hovered over me and pulled at my elbows so I dropped to my back. He took the rose out of my hand and set it on the nightstand before sliding down the sheet. His lips fell to my collarbone and water dripped from his hair into my cleavage. The coolness of it sizzled with the fire in me.
---
About the Author
M. M. Koenig was born and raised in Minnesota. She now lives in the Twin Cities area with her loving dog Marley. She is a graduate of the University of Minnesota with a Bachelors of Science in Sociology.
M. M. Koenig enjoys being active and has a variety of interests that coincide with her passion for life. Always one to try new things, she has acquired a variety of skills. Her sarcastic nature and multitude of experiences tend to find their way into her novels.
When she has free time and isn't writing, she spends as much time as she can with friends and family. To fuel her soul, she is constantly looking for new music, movies, and books to keep the writer's block at bay.
Connect with M. M. Koenig!
Website | Goodreads | Facebook | Twitter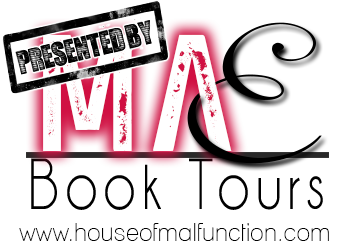 ♦Follow the Tour

♦
8.6
http://flirtynvicious.tumblr.com
http://www.nisabelleblanco.com
8.7
http://www.pinkypollock.blogspot.com
http://www.krisandvikbooktherapycafe.com
8.8
http://www.lillianmackenzierhine.com
http://www.whatisthatbookabout.com/
8.9
http://westoleyourbookboyfriend.weebly.com/
8.10
http://ftlobblog.blogspot.com/
http://booksdirectonline.blogspot.com.au/
8.11
http://eskimoprincess.blogspot.com/
http://kandesbookblog.blogspot.com
8.12
http://thepleasureofreadingtoday.blogspot.com/
8.13
http://kumikoleilostinabook.blogspot.com/
http://www.lovebitessilkties.co.uk/
8.14
http://www.dauntlessindies.blogspot.com
http://wickedreadingsbytawania.blogspot.com
8.15
http://www.chaosmusings.tumblr.com
8.16
http://authorkarenswart.blogspot.com
8.17
http://dealsharingaunt.blogspot.com/
http://www.mixdsignals.weebly.com
8.18
http://totaleclipsereviews.blogspot.com
http://darkestcravings.blogspot.com
8.19