Event Organized by ❤MaE Book Tours & Promo Stars Services❤
Synopsis
The sound of the ocean, the crash of the waves as they kick up against the sand and rocks—these are the only sounds Megan Greene wants to hear. She wants to leave the rest of the world behind, and find some peace. The offer of a private house on the beach, set in a small town in Maine, is perfect. Time to think—to be by herself. It's all she wants. It's the escape she needs. Until she stumbles across the painting that seems to echo her own chaotic mindset. Until she meets the unfriendly artist behind the stormy painting and discovers his secrets.
All Zachary Adams wants is to be left alone.  His canvases, and the unending scope of the ocean and sand, are his life. They direct him—fill his hours. Bring him focus. Until she enters his life. She dredges up memories of the past—the haunting images he has hidden for years; the fears he has never shared. A story he keeps buried below the surface.
Can she make him see what he is missing? Can he trust her enough to believe?
Together they embark on a journey where their pasts collide and threaten to tear them apart. Will their fragile bond hold or wash away with the ebbing tide?
Genre Adult Contemporary Romance
Expected Publication Date October 14th 2014
---
Excerpt 
Megan stood gazing at me, her head shaking slowly back and forth, but she didn't move. "You don't mean that."Why wasn't she listening to me? Why wasn't she leaving?"Get out of my house. Leave." I pointed to the door, making sure she understood. "Now."
"You wouldn't send me out into a storm, Zachary. Your words are just empty threats to try and get me to hate you." She came closer, her voice soothing and calm.
I barked out a harsh laugh as I stepped back. "You should hate me."
"I don't." She edged forward again.
I frowned at her. Why was she coming closer? She should be backing away; even if she knew I wouldn't throw her out of the house, she should want to move as far away from me—from my hideous face—as possible.
"What are you doing?"
"I'm not afraid of you." She moved forward, closing any remaining distance between us to mere inches. I tried to step back, but I had nowhere to go, my back hitting the stone of the fireplace. I dragged in a shaking breath, only to have my already overloaded senses fill with her warm scent, shutting my eyes as it settled around me like a soothing blanket. When I opened them a moment later, it was to her wide, dark gaze. There was no revulsion or pity in their depths; only a simple calm, beseeching stare. She looked vulnerable as we gazed at each other, the room around us ceasing to exist.
Why was she looking at me like that? What did she want?
"Zachary," she whispered.
It was too much. She was too close and too—
I lifted my hands to push her away, except when they wrapped around the top of her arms, it was as if they had a mind of their own. Time seemed to stop as my fingers caressed the smooth, silky skin not covered by her T-shirt; the warmth of her burning through my fingers to my very core. My arms flexed as they dragged her closer until our faces were almost touching. Her hands held tightly to my loose sweater, bunching the fabric in her small fists so hard, I knew the cuts on her palms would reopen. I knew her blood would seep into the material, forever staining it with her essence. It didn't matter; I couldn't let go of her. I held her so close it was as if I was trying to mold her into my skin and make her part of my body. Her hot breath washed over my face, and I could hear my own ragged, harsh breaths filling the room.
Still, neither of us said a word as we stared, clutching and holding each other, the heat between us burning brighter every second that passed. A small whimper escaped her lips, a pleading, needy sound and I was lost. My mouth covered hers roughly and I jerked her flush to me, not allowing a sliver of space between us. I groaned into her wet, warm mouth as I felt her hands slip into my hair, holding me close to her face. Her tongue was like silk on mine as we caressed and tasted, our tongues stroking and entwining. The taste of her was as sweet as I knew it would be, her lips as soft and her effect on me crippling. I plunged my hands into her hair, tilting her head to deepen the kiss, directing her where I needed her to go with my touch. Megan gripped me tighter as I claimed her; needing and wanting more. Her heart hammered powerfully in her chest, so I knew she could feel mine as well. Small sounds from deep in her throat filled my ears as I ravished her mouth, lost in the heat and wonder that was Megan.
---
Dreamcast
Zachary Adams – Henry Cavill
His eyes are so expressive and he has that sense of ruggedness about him that reminds me of Zachary. There is something strong about his demeanor and when he smiles it is like the sun coming out. He was the perfect choice.
Megan Greene – Alexis  Bledel
That pretty next door look, with a beautiful smile.  Add a few freckles and brown contacts, she is exactly as I pictured Megan.
Jared  Cameron …Ryan Gosling
Good looking and he knows it. He knows how to use it. I think he'd portray a great Jared with enough smarminess to give you the shivers.
Karen Harper … Anne Hathaway
Anne portrays that confident beauty Zach described. Sure of herself, outspoken and loyal.  All traits I think she possesses.
---
Playlist
---
About the Author
Melanie Moreland lives a happy and content life in a quiet area of Ontario with her husband and four children. Nothing means more to her than her friends and family, and she cherishes every moment spent with them.
Known as the quiet one with the big laugh, Melanie works for the sporting teams of a local university. Her (box) office job, while demanding, is rewarding as she cheers on her team to victory.
While seriously addicted to coffee, and somewhat challenged with all things computer-related and technical, she relishes baking, cooking, and trying new recipes for people to sample. She loves to throw dinner parties and socialize, and also enjoys traveling, here and abroad, but finds coming home is always the best part of any trip.
Melanie delights in writing a good romance story with some bumps along the way, but is a true believer in happily ever after. When her head isn't buried in a book, it is bent over a keyboard, furiously typing away as her characters dictate their creative story lines to her even more inspired tales, for all to enjoy.
Connect with Melanie Moreland!
Goodreads | Facebook | Twitter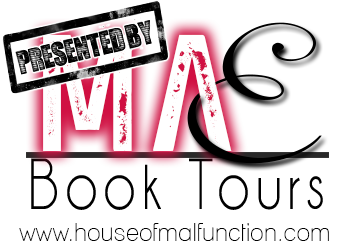 ♦Follow the Tour

♦
10.8
https://www.facebook.com/ReadersHeavenUK
http://thisredheadlovesbooks.blogspot.com/
http://kandesbookblog.blogspot.com
10.9
http://diversereader.blogspot.com/
http://romancingthepentoday.blogspot.com
http://totaleclipsereviews.blogspot.com
http://flirtynvicious.tumblr.com
10.10
http://notanotheromance.blogspot.com
http://www.kawehisbookblog.blogspot.com
10.11
https://www.facebook.com/TurnedOnByWords
http://2blondesbooksnbooze.com/
http://www.chaosmusings.tumblr.com
10.12
http://a4alphab4books.blogspot.ca/
http://westoleyourbookboyfriend.weebly.com/
http://www.mixdsignals.weebly.com
10.13
http://blissfulbookreviews.com
http://www.lovebitessilkties.co.uk/
http://darkestcravings.blogspot.com
http://www.nisabelleblanco.com
10.14
http://tometender.blogspot.com/
http://authorkarenswart.blogspot.com
http://wickedreadingsbytawania.blogspot.com
10.15
http://www.fandemoniumnetwork.com
http://wilovebooks.blogspot.com
http://scandalousbookblog.blogspot.be/
10.16
http://www.krisandvikbooktherapycafe.com
http://officialiheartbooks.blogspot.com/
http://www.pinkypollock.blogspot.com
10.17
http://shortandsassybookblurbs.blogspot.com/
http://dealsharingaunt.blogspot.com/
http://a-reader-lives-a-thousand-lives.blogspot.co.uk
10.18
http://tracymeighan13.wordpress.com/
http://www.multitaskingmommas.com/
10.19
http://booksdirectonline.blogspot.com.au/
http://www.dauntlessindies.blogspot.com
http://authorsandralove.blogspot.com/
http://padmeslibrary.blogspot.com/
10.20
http://reneeentress.blogspot.com
http://meangirlsluvbooks.blogspot.com/
http://indiesstealourheart.wordpress.com/
10.21
http://bemybookboyfriend.blogspot.ie/
http://www.starangelsreviews.com
http://cawilcoxson.wordpress.com/
http://amandahigelmire.blogspot.com
http://4bookwormsunited2014.wordpress.com/